Changing layouts of lab spaces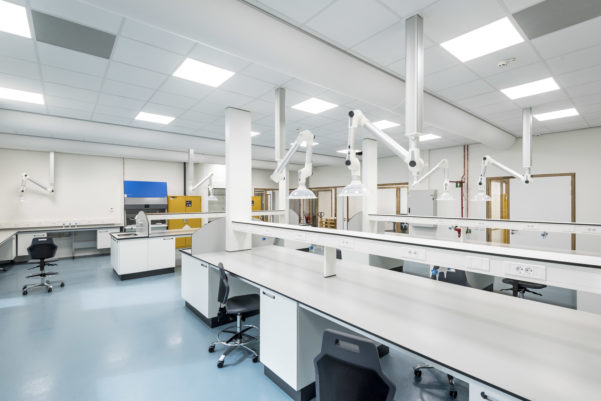 How does innovation come about? The environment and tools are, among other factors, of great influence. Communication, dynamics and flexibility are very important to create an innovative environment. For R&D buildings with laboratories, this implies new layouts and set-ups of the lab spaces:
* Open access laboratories as places with central (expensive) equipment to share. Whether or not with external parties collaborating with internal researchers.
* Flex labs that can be quickly and easily redesigned for changing directions in research.
* Open concept lab spaces with free lab benches and a well-organised layout, where researchers can easily communicate and network.
The offices in R&D buildings are, in addition to the labs, an inherent part of an innovative environment. Transparency between offices and laboratories contributes to communication and exchange of ideas.
Terug